Anime Architecture
23.7. – 16.10.2016
Museum for Architectural Drawing, Berlin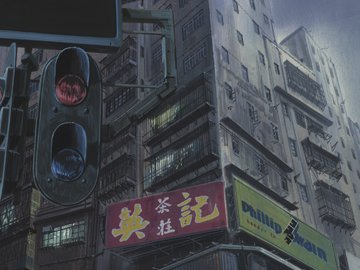 The exhibition 'Anime Architecture' presents original drawings from famous Japanese animation films. The show focuses on virtuosic renderings of urban architecture. In drawings made for the films Patlabor (1989), Ghost in the Shell (1995) and Innocence (2004), the megalopolis skyline is seen to be crushing in on what remains of traditional wooden housing. Industrial sites with endless labyrinths of cables and piping and utopian science-fiction constructions form backdrops for the dynamic film plots. The exhibition shows work by Hiromasa Ogura (art director), Mamoru Oshii (director), Atsushi Takeuchi (layout) and Takashi Watabe (layout).
Image: © 1995 Shirow Masamune / Kodansha ∙ Bandai Visual ∙ Manga Entertainment Ltd.
Solo Italia
25.5. – 25.9.2016
Museo dell'Istituto Centrale per la Grafica, Rome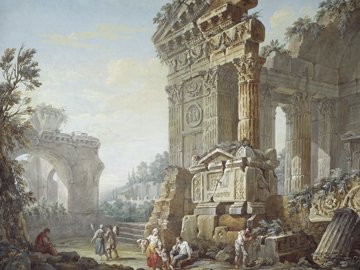 The exhibition is a joint project of the Tchoban Foundation with the Instituto Centrale per la Grafica in Rome and the State Tretyakov Gallery in Moscow. It is dedicated to Italy in European and Russian drawing from the 18th to the beginning of the 21st century. The selection of works from three collections illustrates the emergence of Italy as an inspiration for generations of artists. The exhibition focuses on Italian architecture that greatly influenced the genre of the architectural drawing; one which concentrates on the distinctive characteristics of cities and buildings, creating unique graphic representations of real and imagined spaces.
The exhibition illustrates that Italy has been fascinating over centuries and still remains a great influence for draftsmen today.
Address: Museo dell'Istituto Centrale per la Grafica, via della Stamperia 6, Rom
Opening hours: Mo.-Sa. 10-19 h